April Showers bring May Flowers
WHAT IS THE CINCO DE MAYO
CELEBRATION ABOUT ?
The celebration of Cinco de Mayo should not be confused with Mexican Independence Day. Mexican Independence Day is celebrated on 15th September while Cinco de Mayo falls on 5th of May. Cinco de Mayo is not an American Holiday but it is celebrated on a much larger scale by Chicanos in the U.S. than in Mexico. Cinco de Mayo is the celebration of the courage of the Mexican people during the battle of Puebla on May 5th, 1862 where 4,500 Mexican soldiers defeated the Mexican traitors and French army of 6,500 at Puebla, Mexico. This victory did not win the war but it showed the courage and strength of the Mexican troops.
After Mexico gained its independence from Spain in 1821, the country was faced with many problems. This war and the years of fighting put Mexico in a very bad financial position - It went bankrupt. Mexico had to give away a huge portion of its land to the United States. That land is now known as Texas.
How to Celebrate Cinco de Mayo?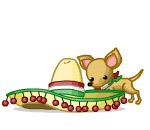 TACOS at

Papi's

Fajita Factory in Zachary!
What is Memorial Day?
For many kids, Memorial Day is just another three-day weekend celebrated with family bar-b-cues, a visit to the lake or pool, watching the latest action movie or any other of the numerous ways people spend the beginning of warm weather and a holiday.
What is often lost in the celebrations is the meaning of Memorial Day and why it is an important reminder of sacrifice and service. Talking to your child about the history of Memorial Day and what it stands for can help them learn about the immeasurable cost of the freedoms they enjoy.
In 1971, Memorial Day was declared a national holiday by an act of Congress It was then also placed on the last Monday in May. In December 2000, "The National Moment of Remembrance Act" was passed. The National Moment of Remembrance asks all Americans to pause wherever they are at 3 p.m. local time on Memorial Day for a minute of silence to remember and honor those who have died in service to the nation.
How can we celebrate Memorial Day?
Enjoy this 3-day holiday break from the stress of school and work but also take a little time to talk about the meaning of Memorial Day with your child. And perhaps, stop for a moment of silence at 3:00 pm in remembrance of those who have lost their lives because of their service to our country.
Let those colors fly. Memorial Day is the perfect excuse to dust off your flag. Hoist it to half-mast, a position reserved only for days when the entire country is in mourning, and raise it high at noon to honor the living.
Go for a visit to a National Cemetery or memorial service. Bring flowers if you like, and tell your children about the men and women who made the ultimate sacrifice for our country. Explaining that some die while bravely protecting others gives meaning.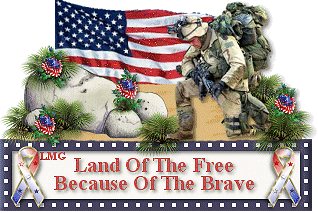 Honor the living. Help your kids think up ways to contribute to veterans, long after Memorial Day ends. They can set up a lemonade stand or car wash and donate the profits to Disabled American Veterans. (www.dav.org) Or your family could volunteer together at your local Veterans' Affairs Hospital.
Make a connection. Memorial Day may be about remembering those who have given their service and their lives for our country, but there are soldiers in the field right now. To send a letter or care package to a soldier, try www.anysoldier.com
Even if all you do is talk about the holiday's meaning, your kids will benefit. They absorb more than we think, and giving them an understanding at an early age of the sacrifices people make for the greater good will help prepare them to be more thoughtful adults.
Even if they don't fully grasp the holiday, children of all ages can commemorate the day.
Memorial Day Recipe
Red, White and Blueberry Trifle Gina's Weight Watcher Recipes Servings: 14 • Serving Size: 1 cup •
Points+: 4 pts • Smart Points: 8 Calories: 169.1 • Fat: 0.4 g • Protein: 2.5 g •
Carb: 38 g • Fiber: 3.0 g • Sugar: 16.5 g Sodium: 102.8 mg
Ingredients:
10 oz angel food cake, cut into 1-inch cubes*

2 pints strawberries, sliced

2 pints blueberries
For the cream filling:
6 tbsp fat-free sweetened condensed milk

1 1/2 cups cold water

1 (4 oz) package white chocolate or cheesecake instant pudding mix

12 oz frozen whipped topping, thawed (I like TruWhip)
Directions:
Whisk the condensed milk and water in a bowl. Whisk in the pudding mix for 2 minutes. Let stand for 2 minutes or until soft-set; fold in the whipped topping. Arrange half of the cake in the bottom of a 14-cup trifle dish. Sprinkle evenly with a layer of blueberries. Spread half of the cream mixture over the blueberries and gently spread (I piped it using a plastic bag and cut the corner off). Top with a layer of strawberries. Layer the remaining cake cubes on top of the strawberries, then add more blueberries and top with the remaining cream mixture. Finish with the remaining strawberries and blueberries, arranging them in a pretty pattern. Cover and refrigerate at least one 1 hour.
*I only used 10 oz of a 16 oz cake.
USA Handprint Wreath
Materials:
glue

scissors

red, white and blue construction paper
Instructions:
Trace the child's hand onto paper and cut out the prints. (3 of each color)​ Glue to form a wreath.
SPRING CLEANING TIME!
(Real tips that work)
The Best Green Cleaners
(plus what to avoid)
With all the research that's come out in the last several years into environmental toxins and endocrine disruptors, a whole slew of common baby and household products have been labeled with major red flags. Most of us know the big bad ingredients to avoid by now: parabens, phthalates, bleach, sodium lauryl sulfate but so much more awful stuff in lurking in the products some of us use every day.
There are so many inexpensive, safer brands out there that make it so easy for most families to switch to alternatives.
These baby-safe cleaning products have been my standby's for a clean, non-toxic, and healthy home.
Laundry:
Grab Green Bleach Alternative Pods

OxiClean Laundry Baby Stain Soaker

Worst options: Clorox, Downy, Woolite, Resolve, Shout, Tide, Mrs. Meyers Detergents, Cheer, Gain, Ajax, Era, The Laundress, Babyganics 3x, All.
Dishes:
Seventh Generation Dishwasher Pods

Sun & Earth Dishwashing Liquid Extra Concentrated, Light Citrus or biokleen Automatic Dishwasher Liquid

Seventh Generation Rinse Aid, Free & Clear

Worst options: Palmolive, Cascade, FINISH, Ajax, Method, Dawn, and Trader Joe's brand.
Cleaning:
Seventh Generation Disinfecting Multi-Surface Cleaner

Seventh Generation Natural Tub & Tile Cleaner

Seventh Generation Natural Toilet Bowl Cleaner

Best option: Distilled White Vinegar with water (1:3 or 1:4 ratio) and several drops of essential oil (lemon, Thieves, or tea tree are my faves); for any baby-related cleaning, I use a homemade cleaner made with distilled water, thieves oil, distilled vinegar.

Worst options: SoftScrub, Ajax, Lysol, Pledge, Clorox, SOS, Formula 409, Murphy Oil, Method All-Purpose, Mr. Clean, Fantastik, Windex, Tilex, Scrubbing Bubbles, Kaboom, and more.
Air Fresheners:
Arm & Hammer Baking Soda

Essential oils in a diffuser. Try lemon, lavender, peppermint or Purification.

Worse options: Air-Wick, Febreze, Glade, Lysol or Renuzit
Hand Soaps:
Puracy Natural Hand Soap, Lavender and Vanilla

Pangea Organics Liquid Hand Soap

Pyrenees Lavender with Cardamom

Worst options: Molton Brown, Mrs. Meyer's, Jergen's, Soft-soap, Method,Yardley of London, Body Shop, Palmolive, Dove, Lever, Dial
Is your Mama a Llama?
Mother's Day is a modern celebration that started in North America to honor one's own mother, as well as motherhood, maternal bonds, and the influence of mothers in society.
Mother's Day Facts:
Mother's Day falls on the second Sunday in May.

Mother's Day is a day set aside to express love, respect and thanks to Mothers. The day is observed by giving gifts, visiting, or taking Mothers out for dinner and celebration.

Julia Ward Howe was the first person to suggest the observance of a Mother's Day in 1872.

There are more phone calls made on Mother's Day than on any other day of the year.

Mother's Day is the third-largest card-sending holiday.

Mother's Day is the busiest day of the year for restaurants.
Here is to another great Month and well wishes to all!
#Zachary #memorialday #cincodemayo #papisfajitafactory #essentialoil #safe #mothersday